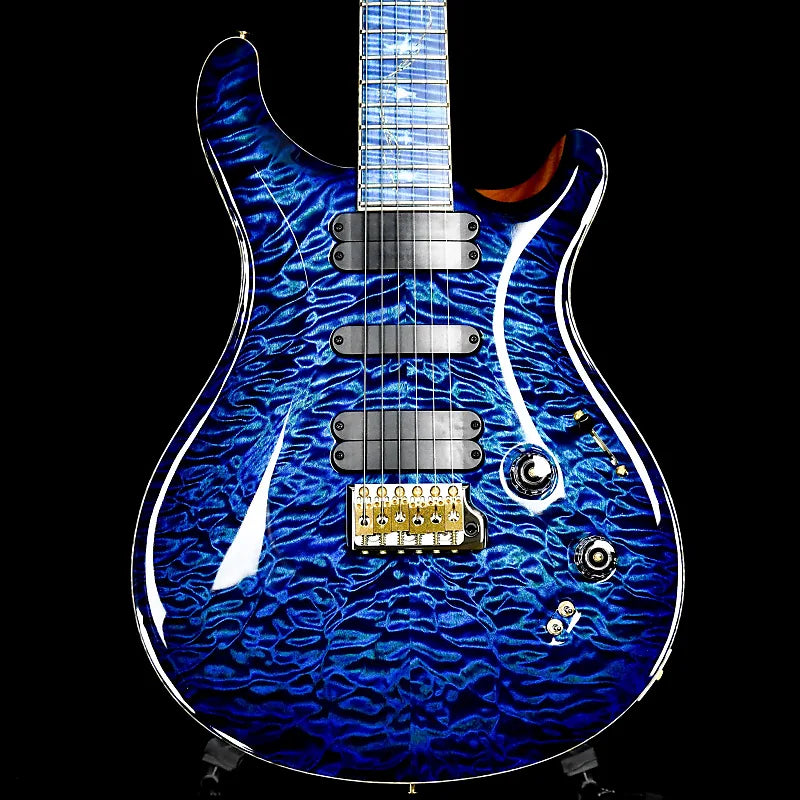 PRS Private Stock guitars are some of the most sought after instruments in the world of guitar playing. These guitars are handmade and personalized to the specifications of the buyer, making them unique in every way.

One of the most prominent features of the PRS Private Stock guitars is their stunningly beautiful design. Using a wide variety of exotic woods, metals, and other materials, these guitars are truly works of art. From the intricate fretwork to the high gloss finishes, these instruments are crafted to perfection.


But PRS Private Stock guitars aren't just about looks. These guitars are built with performance in mind. The combination of high-quality materials and skilled craftsmanship results in a guitar with unmatched tone, sustain, and playability.

In addition to their exceptional sound and aesthetic, PRS Private Stock guitars offer a level of customization that is unparalleled in the guitar world. Each guitar is tailored to the specific needs and desires of the owner. From choosing the perfect combination of pickup configurations to selecting the ideal neck and fretboard design, you can create a PRS Private Stock guitar that is yours and yours alone.


Another great benefit of owning a PRS Private Stock guitar is the exclusivity factor. With each guitar being a completely unique creation, it's highly unlikely that you'll ever see another one exactly like yours. And, because the PRS Private Stock line is limited in production, your investment in a PRS Private Stock guitar is likely to appreciate over time.

In conclusion, PRS Private Stock guitars are the pinnacle of guitar craftsmanship. These guitars are more than just a tool for making music – they are works of art that provide an unparalleled level of customization, performance, and exclusivity. If you're a serious guitar player looking for the ultimate instrument to take your playing to the next level, PRS Private Stock guitars should be at the very top of your list.