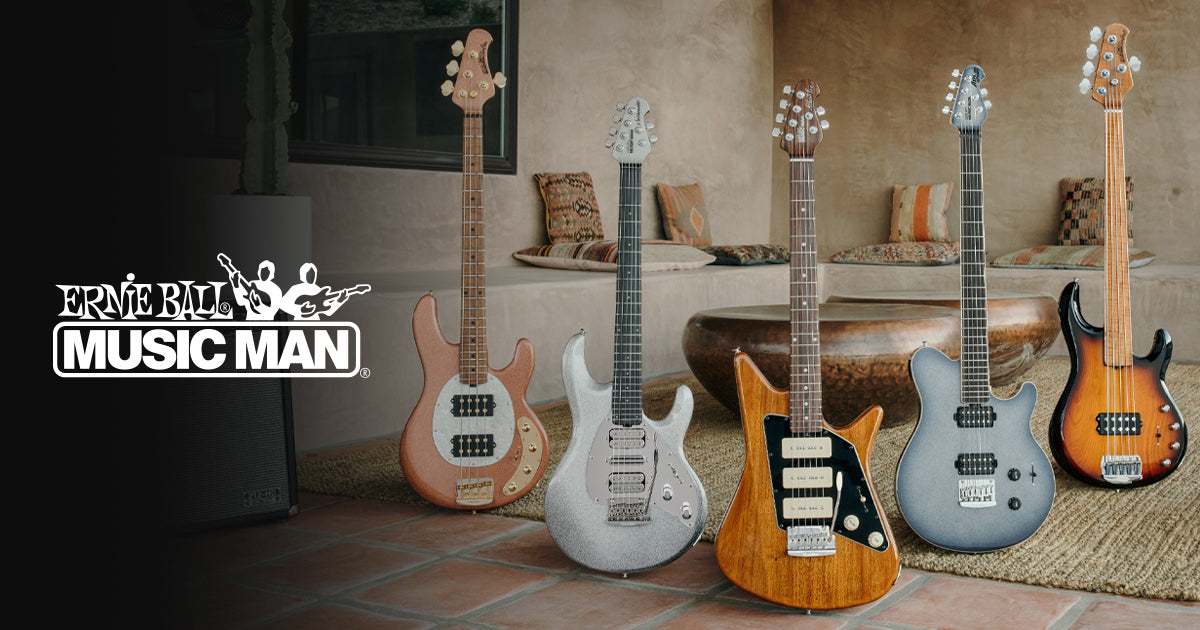 Ernie Ball Music Man guitars are a name that has become synonymous with quality and innovation in the world of guitar manufacturing. Founded in California during the early 1970s, their guitars have quickly gained a reputation as some of the most versatile and reliable instruments on the market.

One of the most notable features of Ernie Ball Music Man guitars is their attention to detail in their craftsmanship. With a focus on using the finest materials and making sure every step of the manufacturing process is meticulously executed, their guitars boast superior playability and durability.


Another distinguishing feature of Ernie Ball Music Man guitars is their innovative hardware and designs. From the patented Music Man tremolo system to their MM90 pickups, they are always pushing the envelope when it comes to developing new and unique features that enhance the playing experience.


Perhaps one of the most famous models in the Music Man line is the John Petrucci signature model. The guitar's sleek design and meticulous level of detail make it a popular choice among guitarists looking for a versatile instrument that can handle everything from metal to jazz.

Overall, Ernie Ball Music Man guitars are a true testament to the passion and dedication of their creators. Their unwavering commitment to quality and innovation continue to make them one of the leading guitar manufacturers in the industry today, and a favorite among musicians looking for exceptional playability and a unique, stylish look.