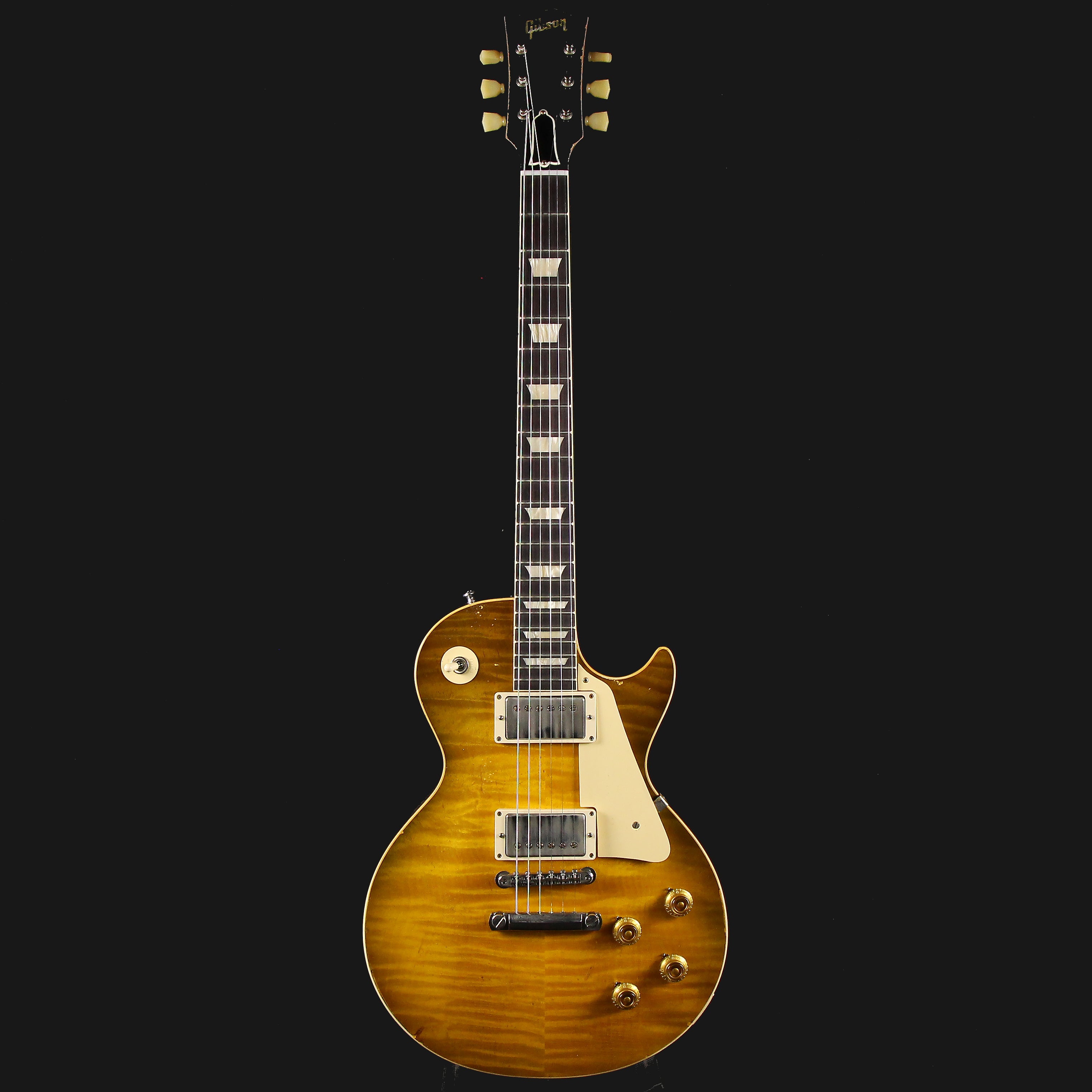 If you're a music lover, then you're probably already familiar with Gibson guitars. Known for their timeless sound and impressive craftsmanship, Gibson guitars have become a staple in the world of music.

One line of guitars in particular that has been making waves is the Gibson Murphy Lab guitars. These guitars are handcrafted by the Master Artisans of Gibson Custom Shop and then meticulously aged by the Murphy Lab to replicate the look and feel of vintage instruments.


The Murphy Lab is a specialized facility within the Gibson Custom Shop that is dedicated to creating guitars with the same attention to detail and craftsmanship as the vintage guitars that inspired them. This team of experienced builders, technicians, and artisans have one goal in mind: to craft guitars that feel, look, and sound like they are straight out of the golden era of guitar building.

What sets the Murphy Lab guitars apart is the attention to detail that goes into each instrument. From the custom wound humbucker pickups to the hand-aged finishes, every part of these guitars has been meticulously crafted to replicate the look and feel of a vintage instrument, right down to the smallest detail.

But the Murphy Lab guitars aren't just stunning to look at. They also sound incredible. From biting rock tones to smooth jazz, these instruments are versatile enough to handle any style of music with ease. They also offer unparalleled sustain and a rich, full-bodied sound that sets them apart from other guitars on the market.

In addition to their stunning craftsmanship and impressive sound, Gibson Murphy Lab guitars also hold their value incredibly well. As more and more musicians discover the beauty and quality of these instruments, they are becoming highly sought after collectors' items.

So whether you're a professional musician, a collector, or simply a guitar enthusiast, the Gibson Murphy Lab guitars are definitely worth considering. These instruments are a true testament to the enduring craftsmanship and quality that Gibson is known for, and represent some of the finest guitars on the market today.