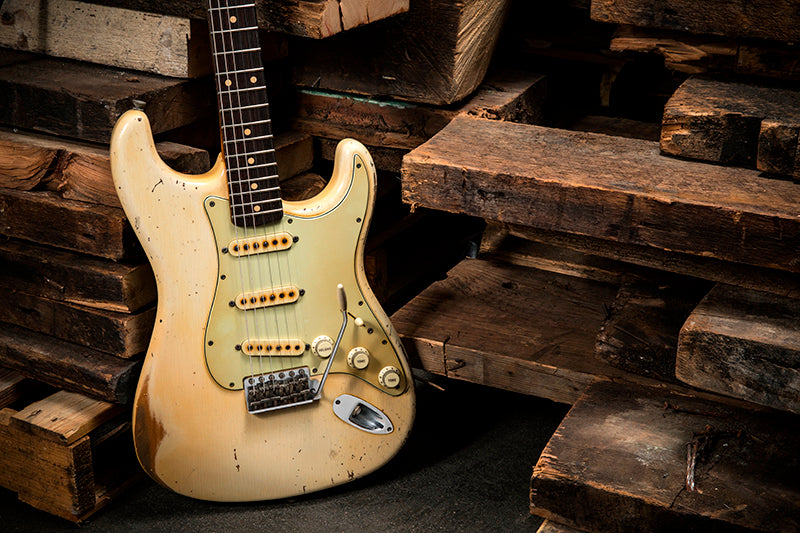 Fender's Masterbuilt guitars are the epitome of craftsmanship and quality in the world of electric guitars. These guitars are handcrafted by a select group of master builders at Fender's Custom Shop and come in a variety of models and styles designed to meet the needs of any serious player.

One of the most notable aspects of the Fender Masterbuilt Series is the level of customization available. The Masterbuilt guitars can be tailored to suit the individual player's needs and preferences, with options including body shape, wood type, pickups, neck shape, and more.


Masterbuilt guitars typically use hand-selected woods and components, as well as high-end hardware and electronics, making them some of the best-sounding and most playable guitars on the market. Combine these quality components with the exceptional craftsmanship of the Fender master builders, and you have a top-of-the-line guitar that is sure to impress.

Fender produces a wide range of Masterbuilt guitars, each with its unique features and benefits. Some popular models include the Telecaster, Stratocaster, Jazzmaster, and Jaguar.

Additionally, Fender offers a number of limited edition Masterbuilt guitars that are truly one-of-a-kind. These guitars often feature custom designs, unique electronics, and premium finishes that set them apart from other guitars.

Overall, Fender Masterbuilt guitars are ideal for the serious guitar player who is seeking a truly exceptional instrument. The combination of high-quality components, excellent craftsmanship, and customizability make the Masterbuilt Series one of the best options for players who demand quality and performance.

Come check out our collection at www.miami-guitars.com